Accurate Garage Doors LLC
What Can Garage Door Repair Chicago IL Services Do For You?
Garage doors are usually designed to last for several years. However, maintenance and small repairs might be needed once in a while to make your garage door last longer. You might need to have the springs in your door replaced or need to replace the opening mechanism. Regardless of the type of repairs or maintenance you need, it is always best to trust garage door repair Chicago IL professionals.
A garage door can gain weight in some areas due to exposure to humidity or to the elements. This can be difficult to notice when you open your garage door but a small amount of additional weight can put a lot of strain on the spring and on the opening mechanism. This can lead to a slight shift in the alignment of your garage door or ruin the opener if you do not take action.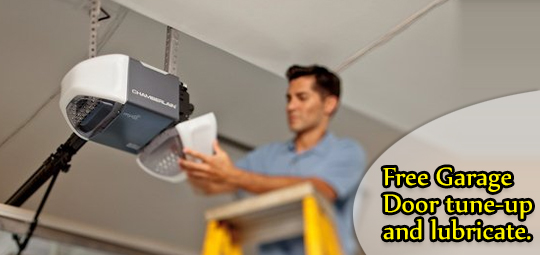 Garage door repair Chicago IL professionals can check the weight and the balance of your garage door. If you notice that your door is difficult to open, hear some parts scraping when you open it or if there has been a lot of rain and humidity lately, it is best to have professionals check your garage door. You should have the balance of your door checked at least twice a year and have professionals inspect it more often if your door is old or if you live in a humid area.
Spring replacement is another common service offered by garage door repair companies. The spring of a garage door has to withstand a lot of pressure and it is fairly common for springs to break. This is very dangerous due to the pressure contained by a coiled spring. Attempting to fix a broken spring by yourself could result in injury. If your garage door needs a new spring, the best thing to do is to call a team of professionals.
You can also rely on local garage door repair services to have your garage door replaced. Garage doors should last at least five years if you perform regular maintenance and needed repairs. However, it is best to replace old garage doors for safety or cosmetic reasons. A good garage door service will help you select the right door and install it for you.


The Brand We Work With
Genie
Lift Master
amarr.com
chiohd.com
raynor.com
clopaydoor.com
haasdoor.com
doorlinkmfg.com
If you do not wish to replace your garage door but want to improve it, you should look into having an automated opening mechanism installed. No matter how old your garage door is, the right garage door repair and maintenance company will be able to install a new opener for your door. You can choose an opener that comes with a remote if you want a more modern garage door without having to replace the entire door.
Make sure you select a reliable garage door repair service in Chicago IL. Take the time to check reviews and to contact different companies to find out more about the services they offer and to ask about their rates. Remember that it is always best to trust professionals when it comes to garage door repair, maintenance or installation.